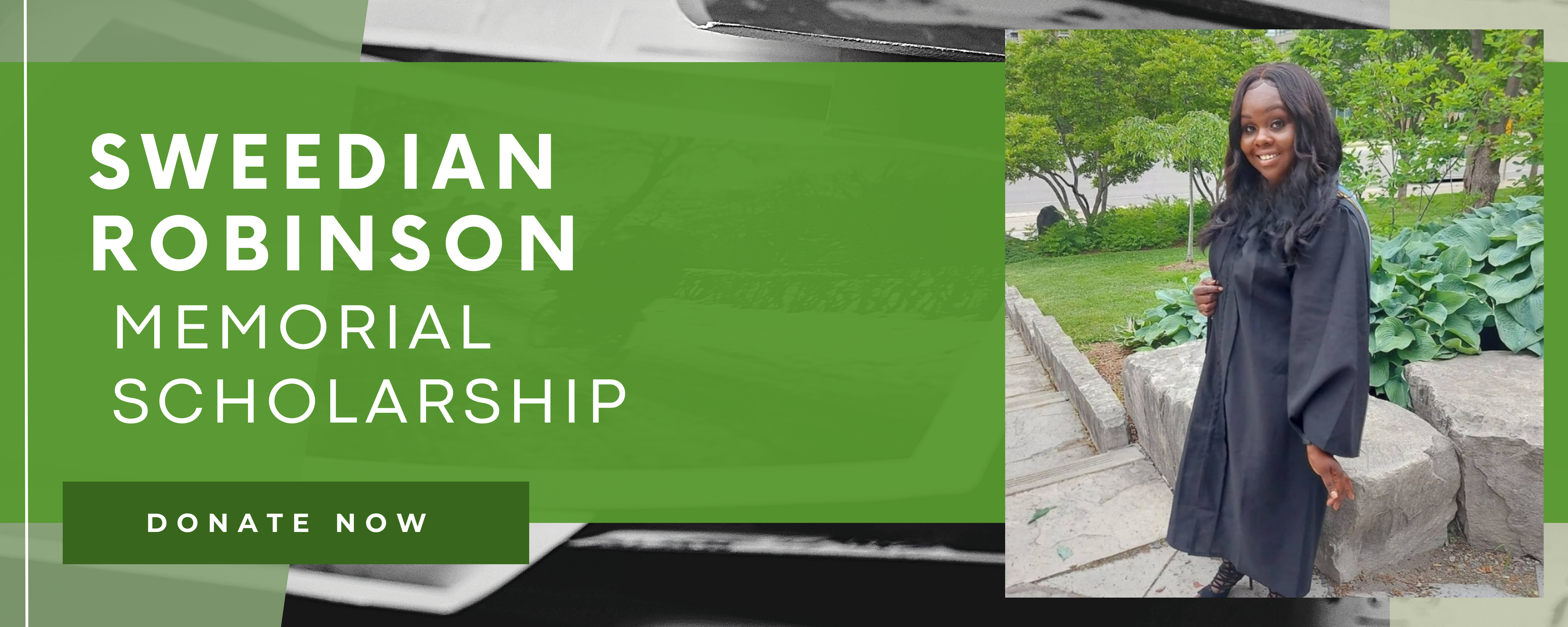 When Sweedian passed away suddenly on September 20, 2021 we lost not only an amazing friend, family member, and colleague; we lost a true mental health champion.
Sweedian dedicated her life to helping others struggling with their mental health. First as a Peer Worker, and later as a member of CMHA Peel Dufferin's Mobile Crisis Rapid Response Team, Sweedian's compassion, professionalism, and first-hand experience with the mental health system made her an asset to both her clients and colleagues.
We NEED more people like Sweedian.
That's why, following her passing, Sweedian's family, in partnership with CMHA Peel Dufferin, established the Sweedian Robinson Memorial Scholarship. The Scholarship isn't just about honouring Sweedian's legacy, it's an opportunity to continue the peer-based mental health work that Sweedian was so passionate about during her life.
All of the funds raised for the Sweedian Robinson Memorial Scholarship will be used to support CMHA clients or members of the broader Peel and Dufferin community who identify as members of a racialized group who wish to become certified mental health peer workers. The scholarship grants funds towards approved peer certification training.
Please consider making a donation of whatever amount feels right to you, in memory of Sweedian. Together, we can ensure that her legacy lives on and that the mental health system of the future is a more equitable, accessible place for everyone who needs it.
Get In Touch
For questions about the scholarship, to request a tax receipt, or if you prefer to donate offline or by EFT, please contact:
Alix Kempf
Fundraising and Events Officer
  kempfa@cmhapeel.ca
  416-706-3641