You are currently on the:
CMHA National
Visit our provincial websites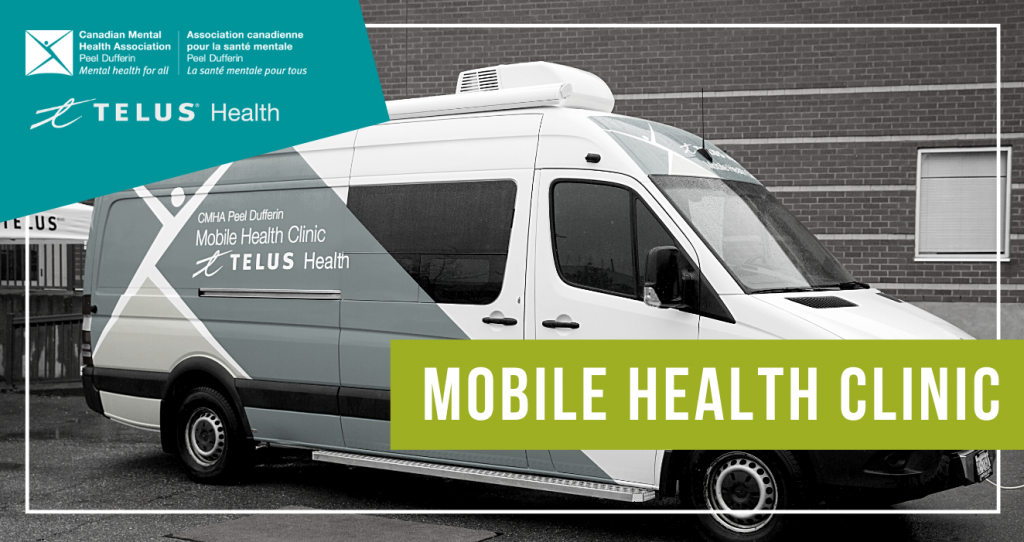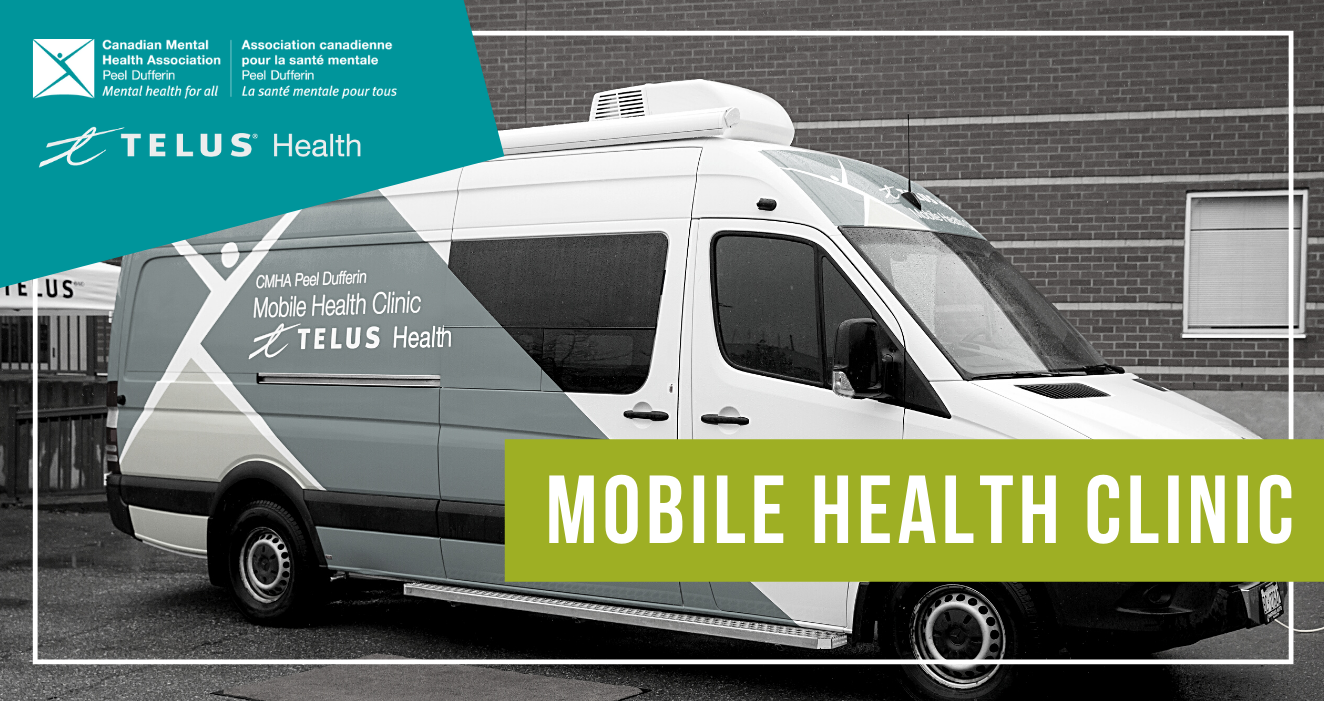 The CMHA Peel Dufferin Mobile Health Clinic powered by TELUS Health is a specially equipped clinic on wheels that provides essential primary medical care, mental health care and addiction supports directly to underserved citizens in Peel Region including Mississauga, Brampton and Caledon.  Doctors of the World Canada provided the Mobile Health Clinic and TELUS Health revamped it and is covering the operating costs for three years.
The Mobile Health Clinic provides a unique one-stop experience where a person can receive support for substance use, mental health and physical health, and have discussions regarding housing needs all in the same space.
Staff on the Mobile Health Clinic include a registered nurse, an outreach worker, and a worker specializing in substance use.  Staff can also connect to primary care practitioners through video conferencing and will have access to dedicated equipment found in a standard doctor's office including items like blood pressure cuffs, an examination table, and first aid materials.  Along with on-location nursing care, there will be access to COVID-19 supports and flu vaccinations (seasonally).  The clinic will stop weekly at Celebration Square (Mississauga), Knight's Table (Brampton), Peel Family Shelter (Mississauga) and Cawthra Shelter (Mississauga). Community members can phone the 24/7 Street Helpline at 1-877-848-8481 to find out days for each location.
TELUS Health for Good offers Mobile Health Clinic vehicles, staffed by medical staff, equipped with TELUS Health's electronic medical record technology and TELUS LTE Wi-Fi network technology, that deliver primary medical care to underserved and marginalized individuals. This leverages technology and human compassion to bring healthcare directly to communities facing homelessness and complex mental health and addiction issues.  These clinics help to enable healthcare providers to deliver immediate and quality care, collect and store data, and examine results over time for better continuity of care.
Click here for more information on TELUS Health for Good. The CMHA Peel Dufferin Mobile Health Clinic powered by TELUS Health helps address the needs of community members and provides hope.  And hope is what fuels the Canadian Mental Health Association Peel Dufferin in its mission to provide mental health for all.  To find out details about the clinic or get information about where it will be stopping next, please call 1-877-848-8481.


---