You are currently on the:
CMHA National
Visit our provincial websites
Brief Services – Substance Use
Nov 16, 2021
CMHA Peel Dufferin offers a Brief Services Substance Use Program at no cost to those that are seeking assistance with cutting down or stopping substance use and "addictive" behaviours.
Who could benefit?
People 16 years of age or older presenting with mental health and/or substance use or internet/gaming concerns – needs may also be related to finances, food security, housing, and interpersonal relationships and who reside within the communities of the Central West LHIN.
Why Someone Might Choose the Substance Use Brief Services Program
To help identify and understand your substance use concerns including triggers, warning signs, and to develop new coping skills. We use harm reduction or abstinence based techniques to build a model for a balanced lifestyle.
What Brief Counselling is Not:
• It is not long-term counselling
• Long-term therapy may be needed for long- standing concerns (i.e., complex trauma, abuse, or eating disorder)
How to Access Support
A person, concerned family member, and/or a service provider can contact CMHA Peel Dufferin's Central Intake at 905-451-2123.
Translation services can be provided!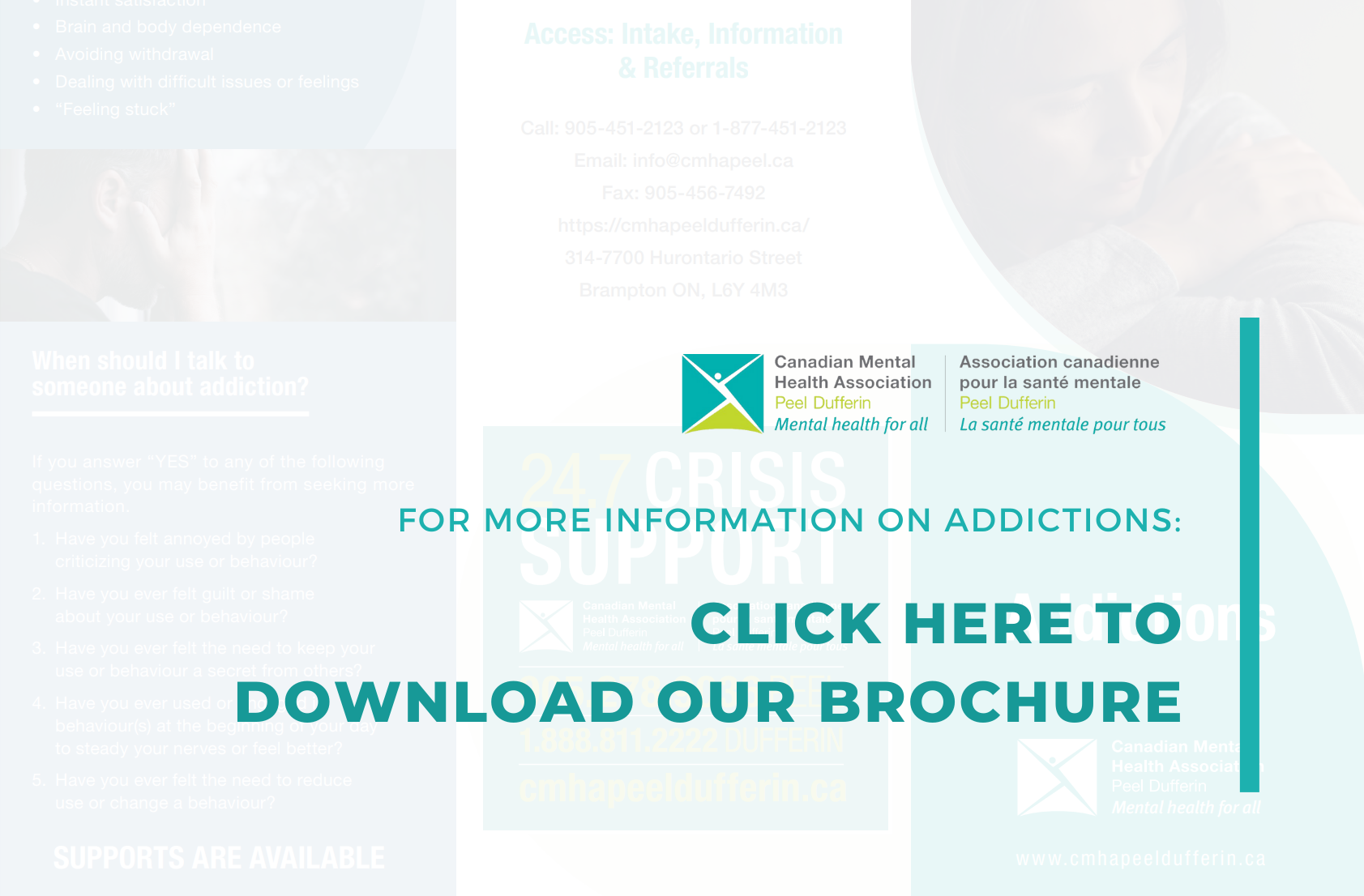 314 – 7700 Hurontario Street,
Brampton, ON, L6Y 4M3
Access: Intake, Information, Referrals